WELCOME
The offerings of Charlottesville Wine & Culinary include…
EPICUREAN IMMERSION WEEKENDS - The opportunity for groups of six or more to indulge themselves in a delightful weekend of gourmet culinary and winery events.
BALANCED HEDONISM- Experiential Day Retreat on the Art of Practicing Happiness with colleagues Sandra Savine and Mary Michaud.
DINNER PARTY COOKING CLASSES - You won't find a more fun and entertaining way to celebrate an event or enjoy a group of friends. Your home or ours. Private Instruction and Consultation also a speciality.
COOKING CLASSES - Learn to relax and enjoy fine home cooking and entertaining.
SPECIAL EVENTS AND WINERY COOKING CLASSES - Incredible events and classes staged in beautiful winery kitchens.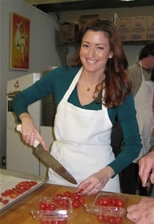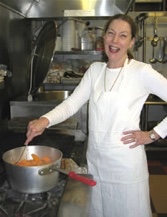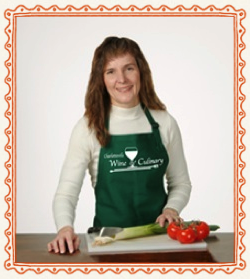 Terre Sisson
ph 434-974-7444
For more information or to make reservations, please contact
About your host Terre Sisson
Terre has received formal training at L'Academie de Cuisine in Bethesda Maryland and specializes in achieving gourmet results in a home kitchen. She believes that anyone can become a fine home chef, serving spectacular meals to family and friends. She also believes cooking can be a relaxing, low stress, creative way of expressing oneself. To this end she has spent the last several years helping her students, people just like you, achieve their culinary goals.

www.wineandculinary.com
Charlottesville Wine & Culinary 434-974-7444
© 2016 Charlottesville Wine & Culinary - All Rights Reserved.