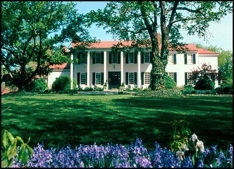 EPICUREAN IMMERSION WEEKENDS
Our Epicurean Immersion Weekends are custom tailored to your group of six to sixteen people. Your personalized weekend will abound with opportunities to sample creative cuisine, get expert advice on food and wine pairing, partake in exclusive winery events, and enjoy demonstrations in the art of fine home cooking and entertaining.
Consider a weekend to reconnect with old friends, celebrate family ties or events, or enjoy a "girls" get-away.
We are happy to make suggestions for lodging, shopping, and dining in Charlottesville. For those who wish to indulge without the worry of driving we will arrange transportation to outings as part of your program. The fee associated with a weekend similar to the sample program described below is approximately four hundred fifty dollars per participant.
A Sample Culinary Weekend
Late Friday afternoon, you'll be our guest for an orientation reception in Charlottesville. Enjoy delicious Artisan cheeses paired with fine wines, while a renowned cheese connoisseur shares helpful information as to how to select a great cheese.
Friday evening, our group meets at Clifton, a luxury country inn, for a special evening of "chef 's table." While savoring a dinner where each course is paired with a fine wine, you'll be treated to a cooking demonstration in the intimate surroundings of one of the world's renowned wine cellars.
Charlottesville Wine & Culinary 434-974-7444
terre@wineandculinary.com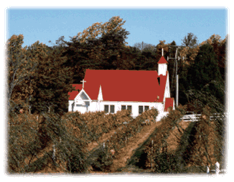 Saturday begins with a morning visit to Gearhart's Chocolates, an exquisite gourmet chocolatier and one of Charlottesville's treasures. A tour of their many unique and wonderful specialties is reserved especially for us. Next we'll have exclusive access to the town's best restaurant, where the master chef will conduct a cooking class. Culinary magic, a gourmet feast and, of course, wine pairing are all on the menu at this pleasurable event.
Later in the afternoon, we'll meet at one of the outstanding local wineries for a tour and tasting conducted by the vintner himself. We'll take in the natural beauty of the Piedmont area as we savor appetizers, which we will also learn to prepare.
Saturday evening, you're free to sample the delights of Charlottesville's legendary music and arts scene, fine dining establishments, or take some time to relax in our beautiful surroundings.
Late Sunday morning we'll meet at First Colony Winery where your host Terre Sisson will conduct a cooking class. You may choose to participate or observe, as we prepare a gourmet meal to be paired with the wonderful wines of this picturesque winery. We will savor the fruits of our collective culinary efforts before bidding a fond farewell to new friends and Virginia's Piedmont.
www.wineandculinary.com
Charlottesville Wine & Culinary 434-974-7444
© 2016 Charlottesville Wine & Culinary - All Rights Reserved.